Sociedad, tecnología y enseñanza de idiomas
La enseñanza de las lenguas extranjeras ha encontrado siempre lugar en un contexto sociocultural histórico. Las tecnologías de la información y de la comunicación interpelan nuestras clases y el aprendizaje de idiomas. Sin embargo, esto no es una novedad. A continuación, les comparto una
infografía
de autoría propia en la que analizo las relaciones entre Sociedad, Ciencia, Tecnología y Enseñanza de Idiomas en de diferentes momentos históricos.
Pueden descargarla desde el siguiente enlace.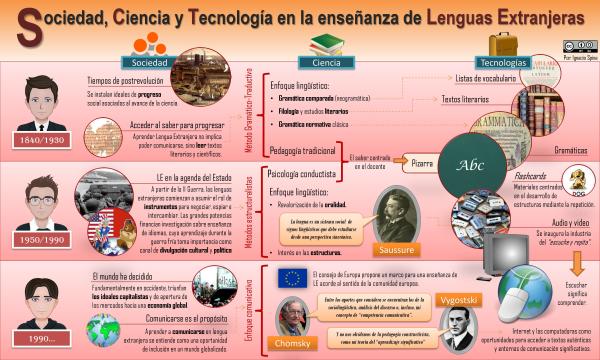 18 de junio de 2019
The 12 basic tenses in the English language.
Monique Strydom
28 de julio de 2020
汉语多音字这样记- Learn Chinese homograph like this (1)
Shirley YANG
28 de julio de 2020
Test Time | OMG! What Can I Talk About!?