TENHA UMA EXCELENTE COMUNICAÇÃO HAVE EXCELLENT COMMUNICATION
TENHA UMA EXCELENTE COMUNICAÇÃO
HAVE EXCELLENT COMMUNICATION
TOURISM CULTURA BUSINESS AMIGOS FOOTBALL CARNAVAL
Como melhorar a habilidade de conversar.
How to improve the abillite to talk.
TEM facilidade de conversar com outras pessoas? Para muitos, a simples ideia de iniciar uma conversa, especialmente com alguém que não conhecem, gera ansiedade. Essas pessoas talvez sejam tímidas e se perguntem: '
Sobre o que vou falar? Como iniciar a conversa? Como dar continuidade a ela?'
As pessoas confiantes e desinibidas podem ter a tendência de dominar a conversa. Seu desafio talvez seja fazer os outros falarem e aprender a ouvir o que dizem. Por isso, quer sejamos tímidos, quer desinibidos, todos precisamos continuar a desenvolver a arte de conversar.
Como dar continuidade à conversa
Para fazer isso, você precisa interessar-se pela opinião da outra pessoa. Incentive-a a falar o que pensa se ela estiver disposta a fazer isso. Perguntas bem escolhidas podem ajudar. As perguntas sobre ponto de vista são as melhores, porque normalmente fazem com que a pessoa não se limite a responder sim ou não. Por exemplo, depois de falar sobre um problema da localidade, poderia perguntar:
"O que você acha que causou essa situação?" ou "Na sua opinião, qual é a solução para isso?"
SUGESTÕES PARA INICIAR CONVERSAS
· Leve em conta os costumes locais
· Fale sobre algo de interesse mútuo
· Faça perguntas de ponto de vista
· Cordialidade e sinceridade.
· Interesse sincero na pessoa.
ANTES DE RESPONDER, ANALISE
· Que base precisa ser lançada para que a resposta seja entendida corretamente.
· Como explicar sua posição demonstrando respeito pelas questões que interessam profundamente a outra pessoa.
· Como se expressar com bondade e convicção.
· Se deve dar uma resposta direta ou fornecer princípios e exemplos que ajudem a pessoa a tomar sua própria decisão.
A dicas acima descritas podem ajudar vocês a desenvolver uma excelente comunicação, levando em consideração seus conhecimentos linguísticos e vocabulário do idioma em que deseja se comunicar.
Elas podem auxiliá-lo em conversas de negócios, de turismo, ao utilizar redes sociais e em relacionamentos com amigos e familiares.
Assim, tenha uma excelente comunicação!!!
SUGESTÃO DE PERGUNTAS: QUEM? ONDE? QUANDO? O QUE? QUANTO
?
27 de noviembre de 2019
TENHA UMA EXCELENTE COMUNICAÇÃO HAVE EXCELLENT COMMUNICATION
Mi vida antes del Covid- 19 (IMPERFECTO) A-2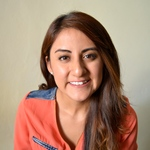 Alejandra Santiago
7 de agosto de 2020
팔랑귀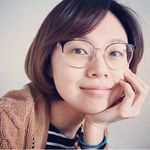 Abby H
7 de agosto de 2020
The Origins of popular English Idioms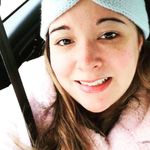 Jen Mc Monagle
7 de agosto de 2020