Do you like classical music? Вам нравится классическая музыка? (Enjoy Swan Lake ballet!)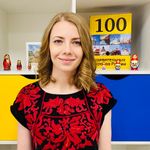 Do you like classical music? Вам нравится классическая музыка? (Enjoy Swan Lake ballet!)
Swan Lake (Russian: Лебединое озеро) is a ballet composed by Pyotr Tchaikovsky. It is one of the most popular of all ballets.
The story of the ballet is based on a German fairy tale. This tale was probably tweaked by Tchaikovsky and his friends during the ballet's early discussion stages.
Swan Lake is about a prince named Siegfried. He falls in love with the Swan princess, Odette. She is a swan by day, but a young woman at night. She is under a magic spell that can only be broken by a man who will make a promise to love her for all time. Siegfried makes the promise. He is tricked though by the magician who cast the spell. The ballet ends with the deaths of Siegfried and Odette.