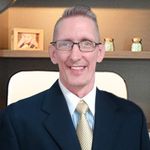 Chip Bridgmon
EE. UU.
•
6:42 AM (GMT+08:00)
Sobre mí
If there is not an available time slot in my schedule, please ask me for other available times

Here is a little about me:
I have 120 hour TESOL certified teacher and TESOL instructor, Coaching English since 2006 both online and offline. A master teacher and trainer for 5 years from a local academy. A Former vice president of a K-12 school, and English coach to TV stars, actors & actresses, CEO's & CFO's, professional athletes as well as Developing language courses for multinational corporations. Also am an international platform speaker, trainer and author.

I am here in Verbling to help you achieve your goals as efficiently, economically, and as quickly as possible.

Typically I charge $35.00 USD ($70 per hour) for a 30 minute online class . My corporate executives, CEO's, professional athletes, and celebrities pay $125.00 USD to $185.00 per hour. Here on Verbling I am charging a lower price to help even more people that might not be in a position to afford these higher prices.

If you are looking for the highest level of instruction from a professional who can get the results you are looking for, then you have finally found the right coach for you .

Read my profile, and see if I am the coach for you.

Thank you for stopping by and checking out my profile.

****SPECIAL NOTE: ******
*******I DO NOT TEACH CHILDREN UNDER THE AGE OF 18 ****

I have this requirement for 2 reasons, beginning with: my methods are unconventional, and are the opposite of what is being taught in schools today.

Next reason is I find that children work best with 15 and 30 minute lessons, which is not an option with this platform. It has been my experience over the last 14 years that 60 minute lessons are too long for children of any age.

I enjoy teaching children, they are a delight to teach and work with, however given the nature of the online environment and the fact that my lessons are unconventional I find it is best to avoid any issues, not to teach children under the age of 18. Thank you for your kind understanding and compliance in this matter. *******
*********************************************************

PLEASE SCHEDULE YOUR CLASSES ON THE HOUR TO MAKE SURE TO MAXIMIZE THE TIME FOR OTHER STUDENTS AS WELL THANK YOU
*********************************************************

SPECIAL NOTE: If you do not show up for your lesson or are 15 minutes late, the lesson will be marked as completed and you will be billed and no refunds will be given. I appreciate your understanding concerning this matter.

As you are aware, I am an English Coach this is my profession, my career. I am here to assist students in learning English, quickly, efficiently, and affordably.

It costs me a lot by way of time, and money to free up my schedule to coach students on this platform. I understand things can come up from time to time that might interfere with classes and coaching calls. I am very willing to work with you, and work around your schedule.

I have many students that are trying to get into my classes, and they are not able to because all the time slots fill up fast. When you cancel a lesson it doesn't allow enough time for others to join in your place, so it is very inconvenient for me and other students. If you book a class then attend the class. I expect you to take these lessons as seriously as I do.
**********************************************************
IMPORTANT ******* IMPORTANT **** IMPORTANT **** IMPORTANT

If you do not follow these instructions you will not be admitted into my class. Keep in mind my classes fill up fast, and on average I reject at least 15 students a day. Not everyone will qualify to work with me.

**TO BEGIN:**. THIS IS YOUR FIRST HOMEWORK ASSIGNMENT TO BE COMPLETED BEFORE OUR FIRST LESSON:

SEND ME A MESSAGE RIGHT AFTER YOU BOOK YOUR FIRST CLASS and let me know:

1. WHY you want to study English.

2. Pay close attention to the introduction video because part of your first homework assignment is continued in the video. It's very important that you follow the directions and complete your homework assignment.

3. Read this description completely, and write down all your new vocabulary words and phrases.

4. Write down your English language goals, and set a date that you want to achieve your goal.

5. Write down what specific area of English speaking you want to work on. For example: fluency, business, negotiation, sales, customer service, engineering, and so on.

6 Write down some of your past English speaking related accomplishments.

This will allow me to have a clear idea about you, your needs, and what direction we need to go to achieve your goals. **

7. Be prepared in our first lesson to discuss this description and the introduction video as well as your answers to your homework assignment.
*********************************************************

A word from a few happy past students....

N.T. Neuroscientist PhD I have never written an endorsement for a teacher before, this is my first time. I feel compelled to tell everyone about Chip, his methods, and his knowledge. As a Neuroscientist with over 17 years experience in neuroscience research, I was intrigued by Chip's introduction when he stated that he uses neuroscience in his methods for teaching. After each of my classes with Chip I was speechless to say the least. He instinctively knew how to bring out the best in me, he had me demonstrate to myself how I speak like a native speaker in less than 30 seconds, using only a shift in mindset. I was shocked, and excited. His teaching methods, the way he uses stories to teach his lessons, his use of NLP and hypnosis, his knowledge of neuroscience is unconventional, innovative, as well as years ahead of what is being taught and studied today. Chip is clearly on the cutting edge of unconventional neuroscience in my opinion. I was deeply moved, excited, and he awoke within me a new found burning to take my neuroscience research deeper and to think outside the conventional box. Chip is one of the most amazing teachers and coaches I have had the pleasure to work with. I recommend Chip whole heartedly. I have worked with some of the best teachers and researchers in my career, and Chip is number one in my professional opinion. Every person learning English needs to learn Chip's method. Take this opportunity to work with a man that is becoming legendary while you can. After 90 days with Chip, following his plan step by step, not only have I achieved my goal of speaking like a native, I have improved every aspect of my life. My whole life is better than it has ever been. I have received funding for a new line of research to match my new goals, I have started my own research firm, I have booked 2021 solid with 15 speeches, and considering doing my own TEDx Talk, and already have my first big corporate consulting assignment. Chip is my coach, he should be yours also.

⭐⭐⭐⭐⭐

X.H. (CEO Multinational Company June 18, 2020) "I was a little shocked to see Chip here on Verbling to be honest. When I first met Chip it was 2008, I was A1 level in English. I hired Chip as my personal English Coach he came highly recommended at $185.00 per hour. After our first meeting I knew he would be the right coach for me. Immediately I set my daily lessons in preparation for a VIP meeting in Sweden. Not only did Chip give me the personal attention I needed, together we achieved my goal in time for the meeting. I was confidently speaking fluent English and did not need an interpreter. He was worth 10 times more than the $185.00 he was charging. Now here I am on Verbling looking for a teacher for my 8 year old daughter and I knew instantly who my daughter's coach would be, and at $39.00 an hour, this is an awesome opportunity. I highly recommend Chip, follow his plan and you will succeed, he is not only a great English coach, he is a great and valuable business and personal development coach, he has my utmost respect, and my highest recommendation."

⭐⭐⭐⭐⭐

C.P. (Computer Engineer)"Chip is not just an Excellent English Coach, he is the best business coach I have ever worked with. Thanks to Chip I am not only achieving my goals of speaking English quickly, with his guidance and coaching I have also increased my income and improved my business and family life as well. I recommend Chip to everyone I know."

⭐⭐⭐⭐⭐

C.L. (Medical Doctor Dentist) "Chip is the absolute best English Coach I have worked with. Not only is he an English Coach he has also become my Life Skills and Success Coach, to me and my family Chip is worth his weight in gold. My life and the lives of my family have been enriched beyond compare since I started working with Chip. He is the best, you cannot find a better more skilled coach."

⭐⭐⭐⭐⭐

V.M. (Business Consultant) "I absolutely love working with Chip, he has exceeded my expectations by a factor of 100. I am fluent in English now after 8 years of struggle and ending up lost and frustrated. Chip listened to me, identified my goals, and put me and my life on the right track. Today I speak English like a native. Thanks to Chip, I have my dream job in Canada, and I am earning ten times what I could be earning in my home country. Chip started out as an English Coach, and ended up my life, and business Coach."

⭐⭐⭐⭐⭐

M.M. (V.P. Marketing) "Chip is one crazy English Coach, he is fun, dynamic, and a blast to work with. I had been struggling with learning English for over 12 years. I was reluctant to believe in his methods at first. Once I gave it a try I quickly learned this crazy guy has got the solution. Since I started coaching with Chip I have become fluent and near native-like in 75 days to be exact. I have been working with Chip for almost 9 months now, I have been learning advanced English, Business English, and Marketing English. My department has broken all previous sales records thanks to Chip and his coaching methods. He is not just my English Coach, he is my Business and Life Coach as well."

⭐⭐⭐⭐⭐

K.J. (Medical Doctor) . "Working with Chip has been a lifesaver for me. I had been struggling with English for the last 10 years, classes, academies, lessons, countless teachers and still not improving. One lesson with Chip and I knew exactly what the problem was, and more importantly how I could correct it. 85 days later and I listened to my "self-video" today, and I have accomplished my goal. I speak like a native. I didn't believe this guy at first. I was looking for the crack in his armor, the faults in his system. He jokes, tells stories, asks questions on what seemed like just random things. He has a method to his madness and in the end, I realized the fault was mine. I am forever thankful I found Chip. I agree, there are no coincidences in life. Chip is here for a reason."

⭐⭐⭐⭐⭐

K.K. (Business Consultant) "As a consultant, I am always looking with a critical eye. When I saw that Chip claimed to be a business consultant I was skeptical to say the least. From day one, Chip blew my mind, I was literally shocked he was so skilled, knowledgeable, down to earth, easy to talk to and so free with his information. Not only am I now fluent in English, thanks to Chip I closed a $10,000,000 consulting project thanks to his advanced sales and negotiating techniques. I was able to overcome a difficult management consulting issue and got offered a position with another company for almost double my previous salary. Chip is the real thing, no hype just results."

⭐⭐⭐⭐⭐

S.R. (Software Designer) "Chip ROCKS, there is no other way to say it. I had low self-esteem, low English level, and near depression. I was not earning enough to survive, working 12 hours a day living in Ukraine. 95 days after starting with Chip I am speaking at near-native level, starting a new job moving to Canada, all expenses paid and I am earning more money than I ever thought I could. The best part, I followed Chip's advice, I didn't look for help wanted ads, I chose the company I wanted to work for. With Chip's interview coaching, I got the job of my dreams and it all happened so fast."

⭐⭐⭐⭐⭐

D.V. (Neuroscientist PhD/MD) "When I first saw that Chip mentioned he uses "Neuroscience" in his method for success in speaking English I was angry anyone would make such a claim. This was impossible, so immediately I booked a class with this guy with the intention of exposing him as a fraud. My first, and every lesson with him blew my mind, he knew things about neuroscience I had not considered before, his knowledge seemed to be never-ending and he didn't hesitate once in sharing his ideas and concepts with me. Today I speak English like a native in just 73 days from our first lesson. I started out at B1 level, and now I am native-level. He not only did as he promised, he did so much more by way of opening my eyes to other aspects of neuroscience. In all my years of schooling, I have never met a better professor/coach than Chip."

⭐⭐⭐⭐⭐

K.V. (Psychologist MD) "Skeptical of Chip's claims I was impressed with his video and I got my first class with him. I was hooked, his knowledge, his skill, and how easily he talks about walking dogs to Psychology, to learning languages to medical topics I was amazed. Here I am day 82 and I am speaking like a native, opening my own Psychology office and completely changed my life. Chip is not just an English Coach he is my Life and English Coach, he cannot be replaced in my life I will always keep his number close as my most trusted advisor. Chip makes a promise, he keeps it, I and my life are absolute proof of this."

⭐⭐⭐⭐⭐

A.Z. (Professional Athlete) "Chip has helped me achieve a life long goal. In just 81 days from starting with Chip I am already speaking English at near-native levels. I had been studying English for more than 12 years before meeting Chip. I signed up for his Pipe Hitter's Language Program, it was the most difficult language course I had taken but it was the most effective methods I have ever seen. I am impressed with Chip's program and how dedicated he is as a coach. He earned my respect."

⭐⭐⭐⭐⭐

Dr. L. (Medical Doctor) "I first contacted Chip regarding studying for the USMLE. I was impressed with his video and decided to give Chip a try. He exceeded all my expectations. His concepts and methods were unorthodox to say the least, also the most effective I have ever seen. Thanks to Chip and his coaching methods I passed the USMLE, and I was able to follow his advice on networking and interview skills and am starting my residency at the hospital I chose. I constantly recommend Chip to all my colleagues, family, and friends. Chip is truly a master coach and trainer."

⭐⭐⭐⭐⭐

Dear Friend,

If you'd like to learn how you can begin speaking English quickly and easily and get you conversing like a native regardless of your current speaking level, this is the most important document you'll read today.

I'll show you why in a minute.

But First... A Disclaimer:
Please understand the results I'm sharing with you are not for the typical student. I'm not implying you'll duplicate them (or do anything for that matter).

I have the benefit of teaching/Coaching English since 2006 and have an established following of successful fluent English speakers as a result.

The average student who tries to learn how to speak English online gets little to no results. (I'm using these references for example purposes only.) My previous students have gotten the results I mention because of their own hard work coupled with my coaching methods.

Your results will vary and depend on many factors, including but not limited to your background, experience, and work ethic. Most importantly, your work ethic. If you do not do the work, you cannot expect to succeed. It's that simple.

All language learning entails massive and consistent effort, action, and adopting a new way of learning.

**********************************
IMPORTANT READ THIS
**********************************
Let me take a moment and let you know what kind of student does best with me and my methods.

** Students that are motivated, driven, and focused on success.

** Students that are at the least B1 (CEFR) or above.

**Students that are willing to give 110% effort and will complete the program to accomplish their goals.

** Students that are willing to try new things, think outside the box and is not afraid of unconventional thinking.

** Students that are willing to take responsibility for their actions and results, and will stick to the plan.

***** If this describes you, then I welcome you to continue reading.

**** If this does not describe you then I encourage you to continue your search for a teacher that is better suited to your needs.
****************************
****************************

With that said … let me jump right in and get started.

This is dramatically different from anything you've ever been a part of before because it's more of a "hands-on-coaching program" to coach you to achieve massive success, more than a traditional "teaching course".

The reason why is because there's no fluff or filler. It immediately gets down to brass tacks, showing you exactly what to do, how to do it, and why, walking you step by step through the process.

A program like this is typically only available to a small select group of people who can afford $185 per hour for my coaching. My coaching typically consists of 1 to 2 hours daily instruction broken into smaller segments based on advanced learning research. These executive students would pay on average $370.00 USD a day, and $2,200 a week for 12 weeks, for a total of $26,640.00 USD.

You get the same $26,640.00 value, at more than 90% off the regular price. Why would I do this? It's simple. I want to help as many people as I can to achieve their speaking goals so they can have a better quality of life. In the past my services were only open to a select clientele that could afford the price, and that drastically limited the number of people I could help. By lowering my price it makes it more affordable for everyone.

As soon as you purchase your lesson today, you'll be able to start almost instantly.

From there you can decide if this is something you are committed to continue with.

You can access your coaching with me anywhere, without having to wait!

Oh, and in case you're wondering ...

THERE IS NO CATCH!

I know there are some websites out there that offer you a great deal on something but then they stick you in some program that has hidden fees and charges and in the end you spend a lot of money and have no positive results to show for your efforts.

This isn't one of those.

I'm giving you these lessons as a means of "putting my best foot forward" and demonstrating the real value to you.

My hope is that you'll love it and this will be the start of a good business relationship for years to come.

With that said, there is ONE thing to keep in mind:

Time Is Of The Essence

Here's why.

Because it costs in time, budgeting, and production costs to do a lesson with you. Every lesson costs me $120 per hour to do with you. On a typical day it will cost me $1,200 to have 10 classes in a day.

So why would I do that?

Simple, really;

I am committed to you achieving your goals. You have been working with teachers and academies for years now and you are still not speaking English well. You are frustrated, worried, and need to achieve your goal for your career and your family, and it seems no matter what you do you never really get any closer to your goal.

You follow your teacher's instructions, you read, you write, you struggle with grammar and you seem to take one step forward and three steps backward. You know from past experience that in 12 months from now you will be at or about the same level of speaking you are now, and the thought of that haunts you daily, drains your motivation, and kills your ambition.

I am sacrificing my time so that you can finally achieve your goal and get that promotion, or move to a new country, or finally land your dream job.

I want to create a great impression on you by getting you across that finish line so you can win, so that one day you might do business with me again and recommend me to your friends and family.

Yes, I have other products and services that you might be interested in.

I'm hedging my bets that you'll enjoy the lesson and coaching so much, you'll ask to try other training courses and services I offer. Pretty straight forward really.

So who Am I?

My name is Chip and I'm a qualified English teacher and coach, as well as a native speaker from the US. I specialize in improving English conversational fluency.

I have been teaching English both online and offline for more than 14 years

I have coached over 20,000 students through my online and offline lessons as well as through my home study courses, with more than 36,000 hours of English lessons taught.

I am TESOL certified as a teacher as well as a TESOL instructor, and have trained and certified over 300 teachers as TESOL certified.

I am a peak performance coach with certifications in NLP, Hypnosis, Accelerated Learning, Personal Development Coaching, Holistic Life Coaching, and so much more.

I have over 14 years of successful experience teaching English online and in academy setting, with 100% track record. If you follow the program you will succeed. If you try to reinvent the wheel, and venture off on your own, cut corners, skip steps, and invent your own way, you will fail to meet your 90 day goal.

I have over 30 years experience as a personal development coach

I have over 40 years of teaching experience.

***************************************************************
***************************************************************
My lessons focus on one singular method the Direct Method, also known as the Natural Method, (conversational method) to give you the best and quickest way to learn to speak English and accomplish your goals. You will expand your vocabulary and improve fluency through targeted conversation as well as build confidence, and learn to communicate clearly.

"Language acquisition does not require extensive use of conscious grammatical rules, and does not require tedious drills.

Acquisition requires meaningful interaction in the target language - natural communication - in which speakers are concerned not with the form of their utterances but with the messages they are conveying and understanding.

"comprehensible input" is the crucial and necessary ingredient for the acquisition of language.

The best methods are therefore those that supply 'comprehensible input' in low anxiety situations, containing messages that students really want to hear. These methods do not force early production in the second language, but allow students to produce when they are 'ready', recognizing that improvement comes from supplying communicative and comprehensible input, and not from forcing and correcting production.

In the real world, conversations with sympathetic native speakers who are willing to help the acquirer understand are very helpful."

Stephen Krashen

The Natural Method is another term for what by the turn of the century had become known as the Direct Method. It is described in a report on the state of the art in language teaching com­missioned by the Modern Language Association in 1901 (the report of the "Committee of 12"):

(The term natural , used in reference to the Direct Method, merely emphasized that the principles underlying the method were believed to conform to the principles of naturalistic language learning in young children. Similarly, the Natural Approach, as defined by Krashen and Terrell, is believed to conform to the naturalistic principles found in successful second language acquisition. Unlike the Direct Method, however, it places less emphasis on teacher monologues, direct repetition, and formal questions and answers, and less focus on accurate production of target language sentences. In the Natural Approach there is an em­phasis on exposure, or input, rather than practice; optimizing emotional preparedness for learning; a prolonged period of attention to what the language learners hear before they try to produce language; and a will­ingness to use written and other materials as a source of comprehensible input. The emphasis on the central role of comprehension in the Natural Approach links it to other comprehension-based approaches in language teaching.) -- The Natural Approach

It is based on linguist Stephen Krashen's theory of language acquisition, which assumes that speech emerges in four stages:

(1) preproduction (listening and gestures),
(2) early production (short phrases),
(3) speech emergence (long phrases and sentences), and
(4) intermediate fluency (conversation).
*************************************************************
***************************************************************

I have taught as a visiting instructor at numerous universities in the US, have been a Vice President of a K-12 school, have been an English Coach and teacher at an English Institute for over 4 years, have been teaching and coaching as a profession for over 30 years, and have certified teachers to teach ESL, and am TESOL certified as a teacher and as a TESOL Certified Instructor, as an instructor I can certify TESOL teachers.

I use a wide variety of technologies to accomplish your goal:

Neuroscience

Hypnosis

NLP

Time Compression

Habit Stacking

Accelerated Learning Techniques

Physics (mainly the algorithm to make sure the mathematical concept is sound)

Psychology

and some technologies I developed myself

My formerly SECRET technology called Nanosecond Theory (TM) Patent Pending

Single Language Theory (TM) Patent Pending

Neuro-physio Language Method (TM) Patent Pending

Neuro-Transitional Link Methodology (TM) Patent Pending

Whole Mind Imaging Approach (TM) Patent Pending

Virtual Neuro Immersion Process (TM) Patent Pending

Just to name a few....

With a background as diverse and complete as mine, it would not be easy to find a coach more qualified and experienced.

********************************************************
** If you are serious about learning English,
********************************************************
** if you are willing to break out of the old worn out learning habits and explore a new better way that is based on OVER 14 years of success teaching students from over 50 countries, based on science, (psychology, neuroscience, physics, and NLP mixed with a great deal of COMMON SENSE;
********************************************************
** if you are ready to follow a formula that can lead to success 100% of the time for 100% of the people who follow the formula,
********************************************************
** if this describes you, then we should meet for your first introductory coaching call.
********************************************************
The first lesson I will:

1. Assess your English skills
2. Explain the basics of my formula
3. Ask you some introductory questions
4. Assign your homework
5. Give you my assessment of your speaking level

My primary focus with my students is English fluency through conversation using a very natural conversational method.

***I focus on the language used in daily conversations, not just topic-related, the goal is to make the conversation as "every day real" as it can be. I have found that many conversation classes are designed to teach vocabulary related to a specific topic. According to my research this is a mistake. My experience and research indicate that students need more than just some specific vocabulary allowing them to discuss a topic.

I will be teaching you Functional Language For You To Use Immediately

With me as your English Language Coach, we will focus on functional language, communication strategies, Discourse markers, and Conversation features. Together we will also dive deep into paralinguistic language, this covers things like facial expressions, gestures, and body language, we will also dive deep into prosodic features, just another "fancy word for" intonation, stress, rhythms, and connected speech.

You already know, as do I, that focusing on teaching English through vocabulary exclusively rather than conversation skills is not going to prepare you for the reality of authentic discussions in English.

As your Coach, I will select purposeful and authentic tasks for you as a student, that allow you to gain a deeper depth of knowledge as you follow-up on topics after our discussions.

Typically when we are having a conversation we usually have a clear purpose. In English, for example, a colleague at work may come up to you and say, "Can we have a quick chat?"' which seems innocent enough, but it usually means something deeper, for example: maybe there was a complaint, or there is a need for a solution to a problem, or even asking for advice.

***************************************************************
⭐⭐⭐⭐⭐⭐⭐⭐⭐⭐⭐⭐⭐⭐⭐⭐⭐
***************************************************************
Here is an example: of a typical lesson outline:

Topic: Future of Technology (expand student to B2+)

Discussion: Student will share their ideas, opinions, and experiences about the future of technology.

Task: The student will prepare by watching videos and independent research to express their ideas and concepts regarding the topic.

Vocabulary: The student will discover new vocabulary, as well as idioms for everyday use.

Outcome: The student will expand their speaking level to B2+ . working on vocabulary, cohesion, and appropriate tones.
***************************************************************
***************************************************************
There are many speaking tasks we can use for conversation practice. Here is just a brief idea of a few:

Negotiating skills
Persuasion skills
Sales and Marketing
Critical thinking skills
Designing and delivering presentations
Reaching agreements about a plan or a decision
Problem-solving
Case studies for business, and personal life
Critical thinking puzzle-solving
Critical thinking tasks

With all this in mind, let me ask you a few very important questions before you get started.

First, have you been "learning" English for a "VERY" long time now and STILL not speaking English well? Not to worry, if you answered "yes" it's OK because you are in the right place at exactly the right time.

Secondly, are you wondering what it's like to get an EXECUTIVE level of coaching worth over $185 per hour to experience what it's like to get the highest level of coaching available? If you answered "YES," then you, again, are in the right place and exactly the right time.

My clients from my personal English coaching business (not on this platform) pay me to coach them, and they engage in 1 to 3 lessons a day 6 days a week. These are normally entertainers, CEOs, Doctors, Lawyers, Professional Athletes, and top-level executives of international companies.

Why would they pay me such a high price? They pay this amount because they are looking for the top-level coaching that will give them the skills they need to achieve the results they are looking for. These are exclusive clients that are by referral only, they have been referred to me by other satisfied clients.

Thirdly, are you ready to STOP doing what DOESN'T work, and start doing the exact steps you NEED to get the results you have been looking for? Well, once again you have found yourself in exactly the right place at the right time.

There are no coincidences in life, everything, and I do mean EVERYTHING happens for a reason that serves you to assist you in becoming the very best you can be and accomplish your goal.

Now is one of those times.

You are, right now, at a crossroad, and you are wondering what you should do next, should you book a class with me, should you believe in me, or should you pass me by and go to the next guy or girl and let them drill you on reading, writing, and grammar?

I cannot make that choice for you, only you can make that decision for yourself.

Right now you are here, reading this, you have seen my video, and it is not just some random event, it was by design, maybe your prayers have been answered, or that your wishes have been granted.

Maybe your thoughts were, "I wish there is an English coach that can help me to finally once and for all achieve my speaking goals." Ta-da, your wish has been granted, and voila' here I am.

If you are ready to do something totally NEW (for you), if you are ready to step outside the old worn out teaching methods that didn't even work well 150 years ago when they were developed, then I encourage you to finally once and for all step up to the plate, and make a decision that will change your life for the better forever.

Put your reservations aside, close the door on the worn-out ineffective methods of the past, and step into the 21st century and see for yourself and finally experience for the first time what it could be like to achieve your goals.

You're about to step outside the box and enter a world where your speaking dreams, goals, and wishes become reality.

Please read for some important information about booking a class with me, and about how I can help you...

I've been teaching/coaching English since 2006, and over the years I've had the privilege of helping tens of thousands of students both online and offline, improve, strengthen, and become proficient in speaking English.

I am not your typical teacher, as a matter of fact, I am more of an English Speaking Coach. I emphasize things like critical thinking, having the right mindset, building confidence, and Accelerated Learning Techniques. Together we will focus on the exact tools, skills, and resources you need to achieve your language goals.

If you are open to having fun, laughing, learning, and specially designed accelerated learning methods, if you are open to new learning styles, if you are open to a relaxed, less formal learning environment, if you are ready to do the work and actually follow through and do your daily assignments and the activities then I welcome you, and look forward to classes with you.

Here is what you get when you have classes with me:

1. Professional English Language Coach with a focus on results, NOT just time-wasting activities.

A. Speaking English Naturally

B. Learn Grammar with your ears and NOT by reading in a book

C. Speaking like a "native" speaker

D. Understand Spoken English naturally

E. Express your ideas and opinions in English quickly

F. Tools, skills, and resources so that you can learn anywhere anytime

G. Learn vocabulary quickly and easily in a way that you can remember

H. Placement test to determine your level

I. Specialized feedback form so that you have the information you need to make improvements daily.

J. Specially designed recall system based on science to assist you in vocabulary recall

K. Video recording of our lesson so that you can review any time

L. Daily homework as well as specialized homework to strengthen your weak areas

M. Accelerated learning techniques to super-charge your learning

N. Learn to stack skills to compress time and learn more in less time

O. Score higher on tests by preparing the right way

P. Unconventional way of learning, new, dynamic, and fun

Q. You will reach your goal and succeed if you follow the plan....

********************************************************
With me as your English Coach you get:

1. Learning e-book written by me.

2. My specially designed tracking, evaluation, and memorization PDF Student Workbook.

3. Video of our class together. (you can video our class from your own home computer.)

4. A specially designed framework that produces success 100% of the time for those who actually apply the skills, tools, and resources"

A. Accelerated learning techniques,

B. Neuroscience breakthroughs,

C. Psychology breakthroughs, and...

D. Hypnosis and NLP

E. Specific formulas that provide the framework and structure uniquely combined allowing you to learn quickly and easily.

5. Most importantly, IF YOU DO THE DAILY ACTIVITIES you will achieve the results you are looking for, you will speak English Fluently, if you follow the framework. It has worked successfully for thousands of students before you, and it will work for you too.
********************************************************

A little more about me as your coach:

I was born and raised in America and am now living in the Philippines.

I am a professional English Language instructor/coach from the United States. I have been teaching English as a Second Language since 2006 both online and offline. I have experience teaching people from over 50 countries and expanding.

China - Brazil - Russia - India - France - Canada - Spain Portugal - Poland - Germany - Japan - Malaysia - Saudi Arabia - Belarus - Slovakia - Czech Rep - Costa Rica - Venezuela - Peru - Colombia - Norway - Ukraine - Italy - Sweden - Romania - Turkey - Hungary - Latvia - Georgia - Iran - Iraq - Egypt - UAE - Lebanon - Kuwait - Afghanistan - Oman - Israel - Chile - Argentina - Uruguay - Sudan - Libya - Mexico - Macau - Thailand - Vietnam - Indonesia - Pakistan - Yemen - Kazakhstan - Qatar - Madagascar - Mauritius - Algeria - Paraguay - Butan - Morocco - Estonia - Croatia

As a professional ESL instructor, TESOL Certified both as a teacher and as a TESOL Instructor, I teach English Fluency, Practical Spoken English, Business English, and Test Preparation. Specialize in Business English, Test preparation, and rapid fluency. I am highly experienced and look forward to helping you to learn to speak English quickly and effectively.

My newest book projects: (Self published)

⭐ The 90 Day Speaking Challenge

⭐ The Language Code for Extraordinary Results: The 10 Unconventional Laws to Achieve Conversational Fluency

⭐ Hacking English 301: The Definitive Guide to Speaking English or Any . Language in 90 Days

⭐ Interview Success For Non-Native English Speakers:

⭐ 8 Habits for speaking English Fluently

⭐ 12 Questions to Improve Your Language Speaking

⭐ 7 Hacks That Will Have You Speaking English Like a Native Quickly

⭐ 13 Things Successful Learners Don't Do

⭐ Routines Are Your Keys to Language Acquisition Success

⭐ 8 Mindsets of Successful Language Learners

⭐ The Accent Myth

⭐ If You Must Learn English Fast 90 Day Challenge

As an instructor/coach helping my students reach their language goals is my primary focus. I know how frustrating it might have been in the past for you. Moving forward into the future together I can assist you in experiencing the English Language on a whole new level that will allow you to communicate in English, quickly, easily, and effectively. Following my tried and tested system for learning English, you can expect to see results quickly.

Coaching sessions with me are:

⭐⭐ CONVERSATIONAL... If this is a problem for you, then please do not apply to work with me.

relaxed

stress-free

fun

educational and

⭐⭐⭐⭐ comfortable... almost as if you are having an enjoyable conversation with a friend. A friendly conversation that effortlessly stretches your English speaking level each time leaving you more skilled, more knowledgeable, and more fluent each time.

**** PROFESSIONALLY I AM A:

Personal Development and Holistic Life Coach

Executive Management Coach

Executive Business Coach

Advanced Sales Coach

Business Turnaround Expert

Sales and Marketing Coach

Social Media Marketing Agency Owner

Author of 9 English Learning ebooks and manuals

English Speaking/Learning Coach

Accelerated Learning Coach

Educational Consultant

Certified Hypnotherapist

Master Practitioner and Trainer of NLP (Neuro Linguistic Programming)

Certified TESOL Instructor & Teacher

IELTS, TOEIC, TOEFL Test Preparation Coach

Business and Technical English Coach - interviews, presentations, sales presentations

Entrepreneurial business Coach

Executive Level Career and Interview Coach

Business Consultant

Podcaster and Platform Speaker.

You will find your lessons with me to be multi-purpose, not only are you getting valuable teaching and coaching sessions for English proficiency I also address business, career, personal life goals, as well as other areas.

Our sessions together will focus on the knowledge, tools, skills, and resources you need to succeed in every area of your life, not just in English.

My students typically are:

Business Professionals

CEOs

Airline Pilots

Military Personnel

Managers

Sales Professionals

Consultants

Attorneys

Doctors

Engineers

Computer Programmers

Celebrities

Actors/Actresses

Singers/Entertainers

Professional Athletes

College Professors

Neuroscientists

College students

Students that are highly competitive, and have a strong desire to succeed in their English speaking goals. My students are dedicated and highly committed to speaking English fluently, either in their career because they have to speak English in their work environment, or because they will be moving to an English speaking country soon and they want to scale up their skill level quickly.

In my coaching sessions, you will acquire common sense English. English that you can apply to your everyday life as you go throughout your day you will find that English now just begins to come to you and you will begin to learn faster. You will begin to sound more natural and fluent in any English speaking environment, any time, any place.

I must tell you, your progress is up to you. I cannot magically make you speak English, you must put in the work. You do the work, (#dothework) show up for your classes, (#showup) do your daily activities (#dailyactivities) and you will be speaking English fluently in a few months.

However, if you do not follow the daily activities, and do not attend regular classes then you cannot expect to succeed in speaking English fluently. (#failurespeakingenglish) You must do the work to succeed. (#dotheworkandsucceed)

Allow yourself to finally succeed in your goal to speak English fluently by contacting me and beginning your journey to success. Let's discuss your goals and the reason why you want to learn English and let's make it happen. 'Investing in yourself is the best investment you could ever make. It will not only improve your life it will also improve the lives of all those around you.' Begin today, for a better tomorrow.

By now you are most likely asking yourself,

"IS CHIP THE RIGHT TEACHER FOR YOU?

Professional English Coaching: My background in corporate management, communications, and marketing combined with my extensive public speaking, coaching, platform speaking, 30 plus years as a business owner, marketing, and life coach give you the comfort of knowing I can help you improve your professional English, speaking fluency, business management, and marketing vocabulary, and at the same time provide you with the skills necessary to be a persuasive and competent speaker in professional settings.

________________________________________________________________________

⭐⭐⭐⭐ LATE POLICY:

**** PLEASE NOTE: Last minute and same day cancellations will NOT be refunded as per Verbling policy, unless there is an emergency situation. If you book a lesson and believe you won't be able to make it- please unschedule or reschedule it as soon as possible.

**** MISS A LESSON:
Just as you value your time, I also value our time together and will strive to be on time unless of course there is an emergency or technical issue. If you can not attend your lesson, simply unschedule the lesson, within the 12 hours prior to your lesson in accordance with Verbling's policy.

⭐⭐There are no refunds for missed lessons- if you think you will not make it in time- please inform me so that I may reschedule our lesson and open the time for another student.

**** LATE FOR A LESSON:
Please keep in mind I value my times just as you do. I will wait in the lesson 15 minutes if you do not attend the lesson in this time frame I will then end the lesson. Please understand should this happen you will also be charged for the entire lesson.

If I am five minutes late, it means that I am most likely preparing for your lesson, with another student, or having technical issues with the platform so please be patient.
Estadísticas del profesor
En unos días
hace 4 años
96.00%
5.744
7.8 media de clase
4.9
Experiencia como profesor
Principiante avanzado
Intermedio
Intermedio avanzado
Avanzado
Avanzado superior
Curriculum Vitae

Experiencia profesional
Author of Hacking English 201 Advanced English Learning Strategies
iLanguage 121 - Angeles City Philippines
Advanced English Learning Book
Author of Pipe Hitter's Language Course for ROK Navy SEALs
iLanguage 121 - Angeles City Philippines
Advanced English Learning Book for ROK Navy SEALs
Author of Hacking English Student's Guide to Fluency
iLanguage 121 - Angeles City Philippines
Teacher, Manager, Academic Development, Author
iLanguage 121 - Angeles City Philippines

Certificados
TESOL Teacher Trainer
TESOL Asia - Clark Philippines
TESOL Trainer Certification
TESOL
TESOL Asia - Clark Philippines
120 Hour TESOL Certification
Certified Personal Development Coach
Robbins Research - California USA
Ver más profesores que enseñan: